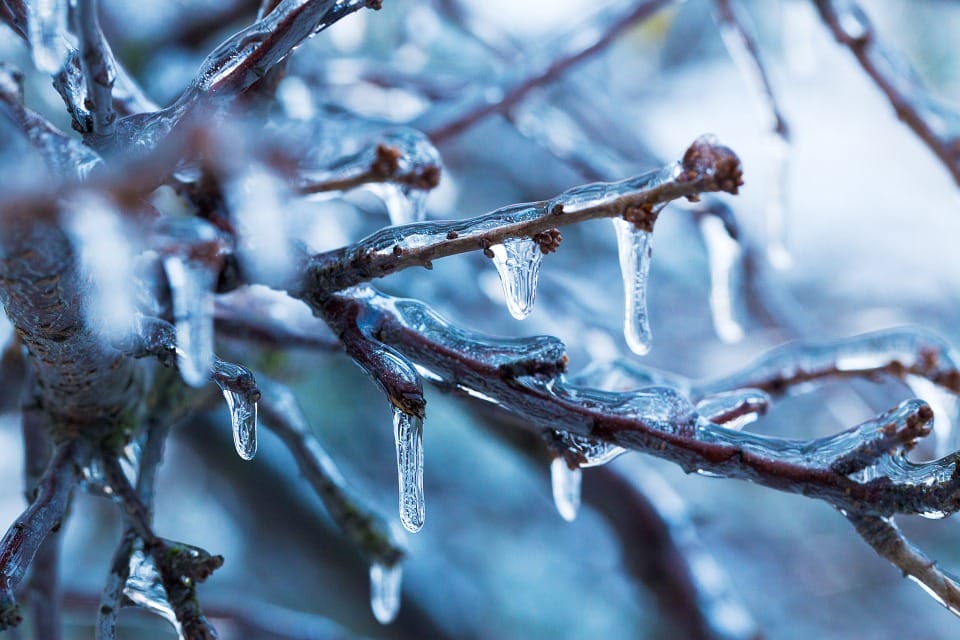 Although there are signs of spring popping up all around central Virginia right now, we're not quite out of the woods for potential winter weather. That winter weather can lead to major headaches for homeowners in the form of frozen or even broken pipes or water lines. Often, these issues can often be avoided with a few simple steps.
To prevent frozen or broken pipes, it's important to know your house. Do you have pipes that are susceptible to freezing? You may, especially if you have lines that lack significant insulation on the outside walls of your house or in unheated areas. If freezing temperatures are forecasted and you have any such water lines, a few short-term fixes can reduce the risk.
Indoor Plumbing Pipes
Open cabinet doors to allow heat to reach the pipes from the inside and leave the faucets for these pipes open just enough to let a small amount of water flow. When you have time, address these potential freeze points by adding foam padding or insulating tape to the pipes to reduce the risks.
During long periods of extremely cold weather, make sure that you routinely run all the faucets in your house. Remember that you should never let the temperature in your home dip below 55°, even if you're out of town. While it may seem more economic to not run the heat in an empty home, you'll pay higher repair fees and may incur reconstruction costs if a pipe breaks and floods part of your house.
Outdoor Water Lines
Don't forget your outdoor water lines! If a hose is still connected to a water spigot on the house it can build up ice, build pressure in the water lines, and eventually cause a break or leak. Every fall (or now, if you didn't last fall), you should winterize your outdoor spigots. Disconnect and store your outside hoses and, if possible, shut off outdoor water valves.
How to Thaw a Frozen Plumbing Pipe
If a pipe does freeze, try the steps below to thaw it.
Open the area so that it can get more heat. Open cabinet doors for pipes under a sink, or open access doors to garages or unfinished areas of your house.
Try to warm the frozen area with warm water or a hair dryer.
Turn off your main shut-off valve for the house if you suspect a broken or leaking pipe; this will prevent further problems as the ice in the pipe melts.
If these don't work, call Fitch Services in Charlottesville for help before the pipe breaks!
Water Heater Problems
Another common winter plumbing problem is insufficient hot water from your water heater. If your family is experiencing this problem, first check the temperature setting on your water heater. It should be set right around 120° to maximize hot water and to reduce the risk of scalding. You can also try to spread out the timing for taking showers during the day to allow time for the water heater to catch up.
If your water heater is properly set and you're still taking cold showers, call Fitch Services to come take a look!
Right now, the sun might be shining, the birds chirping, and flowers and trees showing signs of blooming.  It's easy to forget that we still have several weeks of potential winter in Virginia. Don't let Mother Nature catch you unprepared, though; take preventative steps today to avoid any winter-weather problems with plumbing at your house!