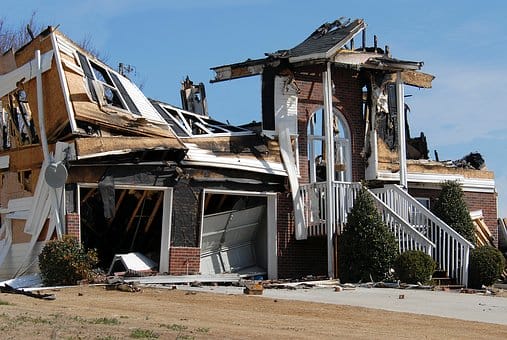 Dangers of DIY electrical work
According to the National Fire Protection Association, "in 2011, an estimated 47,700 home structure fires reported to U.S. fire departments involved some type of electrical failure or malfunction as a factor contributing to ignition. These fires resulted in 418 civilian deaths, 1,570 civilian injuries, and $1.4 billion in direct property damage. In 2007-2011, home electrical fires represented 13% of total home structure fires, 18% of associated civilian deaths, 11% of associated civilian injuries, and 20% of associated direct property damage." 
Among home improvement and maintenance projects, those requiring electrical work are often the most hazardous.  Electrical work by untrained individuals can have severe outcomes.  Electrical shock and electrocution are a risk for even qualified professionals, but the risk is much higher for the average do-it-yourself homeowner.  Improper procedures or equipment can also cause significant property damage including 'frying' an appliance because of incorrect wires and melted wires that then require complete rewiring.  Fire, possibly the most serious result of faulty electric work, endangers your home, belongings, and family.  Is it really worth the risk?
Code considerations
Local building codes and requirements vary, but some electrical work may require a building permit and subsequent inspections.  The inspection requirements help ensure proper completion of the project. A licensed electrical contractor is best equipped to manage the regulatory aspect of any project.
Will your insurance pay for fire damage?
If something does go wrong, your homeowners insurance company will likely request confirmation that all electrical work was completed by a professional and licensed electrician before covering any damages.  Pay a few dollars more. Call a licensed electrician. Doing so can save you thousands if you ever need to file an insurance claim for fire damage.
Electrical problems?
Electrical issues in a home can result from any number of causes including your own or another person's faulty workmanship, damage from weather or rodents, basic wear and tear.  No matter the cause, you should be able to recognize the warning signs of electrical problems:
Burning odor
Circuit breakers that frequently trip
Dimming or flickering lights
Frayed or damaged wires
Loose connections
Mild shock when touching an appliance, outlet, or switch
Scorch marks or excessive heat, particularly around outlets or switches
Smoke that you can see or smell
Strange popping or buzzing noises from electrical components
Visible sparks
Call a licensed electrician!
Homeowners vary widely in what they consider DIY projects.  Some residents are unwilling to venture beyond even the most basic home maintenance of changing lightbulbs and checking the smoke detector batteries, while others are happy to undertake major home renovations.  Certainly, it can be very rewarding to complete a project in your home on your own; there's a certain pride in knowing that you did it by yourself!  However, it's critical that homeowners be fully aware of their own knowledge and expertise and not undertake projects that can be dangerous or even deadly.
It's important to remember that the stakes are high when you're considering performing your own electrical work.  For many DIY projects, the worst-case scenario is likely having to call a qualified contractor to redo the work but if a DIY electrical project goes wrong, you could face immediate injury or create a hidden problem that eventually causes disastrous consequences.
Charlottesville and Central Virginia Homeowners
If you have a project that requires electrical work in Central Virginia, call Fitch Services for an estimate today.