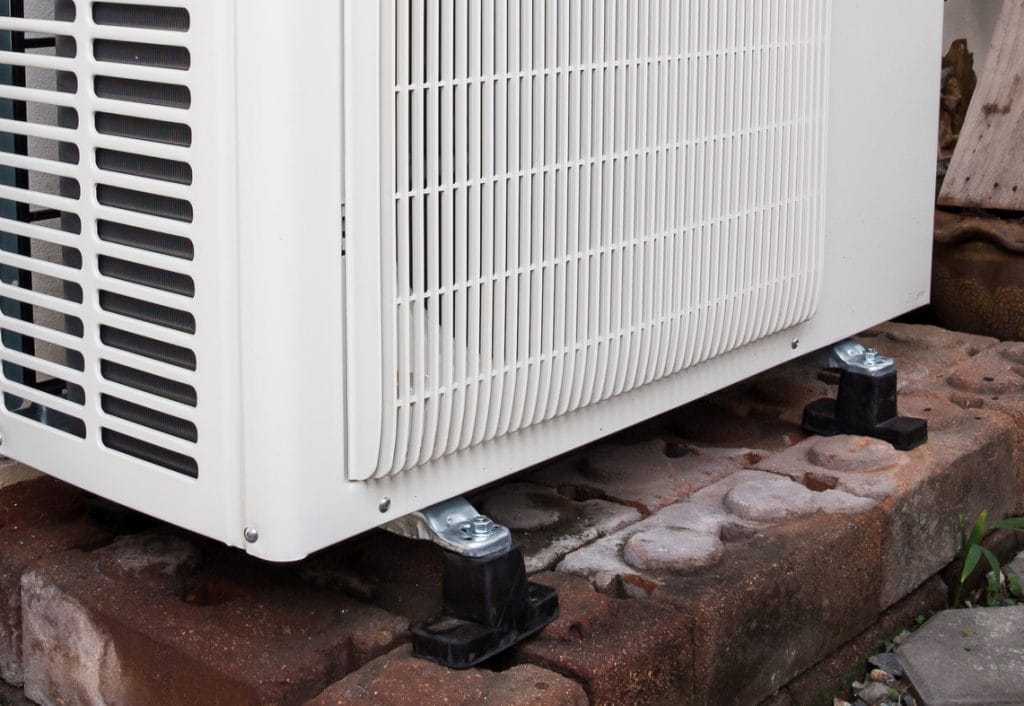 Air conditioners should always produce some amount of water. This is the natural result of airborne moisture beading on the cool walls of the condenser—like the condensation that forms on a cold glass of lemonade on a hot day. This water will drip until a puddle accumulates beneath the unit.
But how much is too much?
Sometimes, the amount of water coming off your AC unit can indicate that something's wrong. Luckily, there are a few things you check before calling a technician.
The first thing to examine is the compressor cycle. Water should only drip from your condenser when the compressor is operating. In the hot Virginia summer, your AC should cycle on and off every few minutes— watch to confirm that the dripping slows and stops between cycles.
Another indicator is evaporation. Normal water leakage should dry up under the hot sun on a summer day. If a puddle remains on the ground under the unit for several days, consider calling a professional HVAC company.
Typically, water leaks are caused by the following problems:
A rusted collection pan: The condensate pan can crack as a result of corrosion as it ages, causing collected water to leak. Replacing the collection pan is a fairly simple fix.
Installation error: Newer air conditioners that leak excessively are likely to have been improperly installed. This problem could be the result of an undersized or incorrectly inserted condensate pan, or improper drainage piping.
Lack of refrigerant: Low refrigerant levels can lead to low pressure in the cooling system. This, in turn, can cause ice to form on the evaporator coils. Flashback to high school chemistry: When pressure drops, so does temperature (remember PV=nRT?). Ultimately, the coils can freeze over completely, causing the condensate pan to overflow.
Clogged air filter: The air filter is responsible for keeping the evaporator coils of your AC system running smoothly. If they become dirty or blocked, the coils can freeze and cause overflow from the condensate pan.
A clogged drainage pipe: Condensed water is strategically routed through your air conditioning unit by drainage pipes. Occasionally, one of these pipes can become blocked by insects or debris, causing backfill and overflow. A technician will need to clean out or replace sections of piping to fix this problem.
Cold weather: As autumn approaches, when the temperature outside can nearly match the temperature of the air it produces, your AC unit can overcompensate during its cooling cycles. Below 60 degrees Fahrenheit, the internal temperature of the unit can even drop to the point where evaporator coils begin to freeze, which leads to water leakage.
Fitch Services performs reliable, expert repairs and routine maintenance to keep any heating or cooling unit operating to spec. If you notice excessive water being generated by your AC unit, contact Fitch for help.