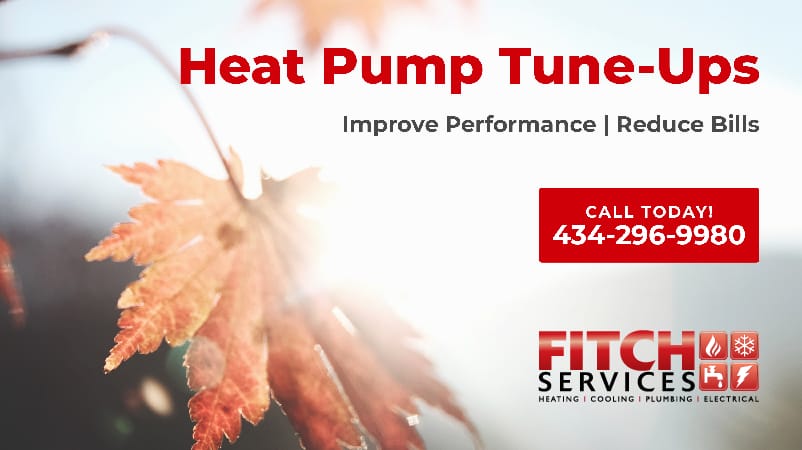 The heating season is here. Is your heat pump ready?
Heat pump tune-ups improve performance and efficiency, reduce emergency-no-heat calls, and prolong the life of your HVAC system!
Tune-up Your Heating System
Why wait for your home's heating system to break?
Avoid costly repair bills
Stay warm all winter
Avoid the stress of a broken heat pump
Can You Service My Heating System?
Yes, we can.  Here are the heating systems we repair and maintain:
Every brand of heating appliance
Any heat pump
Any furnace
Any boiler
Furnaces, Boilers and Heat Pumps, Oh Yes!
Our Fall Special is a comprehensive checkup for your Charlottesville heating system.  In addition to heat pumps, we will check your boiler or furnace too.
Here's an article explaining the difference between boilers and furnaces. If you're considering a new heating system, the article will help you understand the cost advantages of each system.
Need more Charlotteville HVAC help? Call us at 434 296-9980. We'll visit your home for free to help you choose the boiler, furnace or heat pump that's best for your home and budget.
Hurry!  Winter is right around the corner!
Use our contact form or call us today to schedule your checkup! 434 296-9980