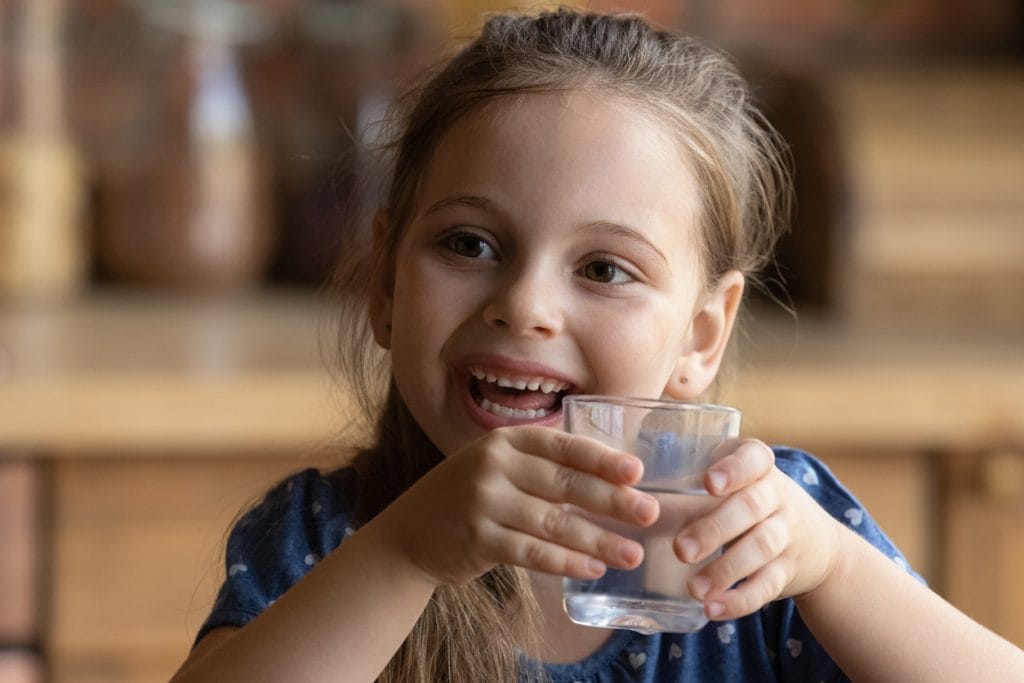 If you haven't heard much about PFAS (polyfluoroalkyl substances), you likely don't know why removing PFAS from your drinking water is so important. PFAS are long-lasting, human-made compounds that are not removed by traditional water purification methods, like chlorination, for example. They are called "forever chemicals" due to the elemental properties that prevent them from breaking down.
Polyfluoroalkyl substances transfer into the soil, air, and water, where they accumulate over time. As a result, a low concentration of these chemicals can make their way into our drinking water.
Ingesting these chemicals can cause buildup in the body, resulting in possible health issues. Fortunately, you can protect yourself from the harmful effects of PFAS by applying the right purification techniques to have safe drinking water for your home and family.
What Are PFAS?
Manufacturers of industrial and consumer products have used PFAS since the 1950s. More than 9,000 synthetic chemicals are classified as PFAS.
PFAS include PFOA (perfluorooctanoic acid) and PFOS (perfluorooctane sulfonic acid), which are chemicals commonly used in non-stick cookware because they're grease- and oil-resistant, making the cookware easier to use and clean.
You can also find PFAS in cosmetics due to their water resistance, allowing the makeup application to last longer.
These chemicals are used in firefighting foams, too, for Class B or flammable liquid fires. In this case, PFAS act as surfactants, extending the foam's reach to cool down and extinguish the fire.
How PFAS Contaminate Your Home
We introduce PFAS into our homes whenever we purchase common household items that contain them. Here's a partial list of items containing PFAS that may already be in your home:
Adhesives
Cleaning products
Cosmetics
Electrical wire insulation
Food packaging
Stain-resistant carpets
Stain-resistant upholstery
Plastic water bottles
Why Are PFAS Dangerous in Drinking Water?
PFAS are extremely dangerous in drinking water because ongoing consumption over time can lead to bioaccumulation in your body. In fact, according to Clean Water Action, the PFAS we ingest can linger inside us for up to eight years!
Drinking PFAS-contaminated  water can lead to a number of potential health problems, including:
Effects on Children – The compounds can result in developmental delays in children and can cause low birth weight. PFAS can fast-track puberty, affecting bone formation and inducing behavioral changes.
Cancer Risks – High contact with polyfluoroalkyl substances increases the risk of prostate, kidney and testicular cancers.
Impacts on the Reproductive System – Exposure to PFAS can lead to decreased fertility or increased blood pressure in pregnant women.
Reduced Immunity and Increased Cholesterol Levels – The chemicals reduce the immune system's ability to combat infections. PFAS can also increase cholesterol levels and obesity risks.
Hormonal Imbalance – High exposure can also affect your body's hormone secretion, causing an imbalance.
How To Remove PFAS From Your Drinking Water
Unfortunately, traditional water purification methods, such as chlorination, ozonation, and advanced oxidation processes do not eliminate these forever chemicals from your drinking water.
This is because the PFAS' strong carbon-fluorine bond does not break down when these techniques are applied. However, there are several types of water treatment systems that can effectively remove PFAS from drinking water.
Activated Carbon Treatment
Activated carbon is commonly used in potable water treatment systems. It employs the process of adsorption, which collects substances when they merge between the solid and liquid phases. Unlike absorption, where a substance soaks up liquid particles, adsorption allows the particles to gather on the surface.
Activated carbon treatment adsorbs natural-organic compounds, taste and odor compounds, and synthetic-organic compounds.
This treatment is suitable for removing PFAS from drinking water because activated carbon has a porous structure and a large surface area, allowing more contaminants to adsorb on the surface. Activated carbon treatment brings the best results when processed through a pass-through filter after removing the particulates.
Ion Exchange Treatment
Ion exchange is another PFAS removal solution. This process leverages the magnetic properties of the ion exchange resins to attract the contaminants and stop their entry into the water system ​​before it continues through the pipes to your faucet. Ion exchange treatment is more effective than activated carbon, but it's more expensive as well.
Reverse Osmosis Filtration
Reverse osmosis filtration systems are the gold standard for eliminating PFAS from drinking water. The treatment includes different filtering stages, including activated carbon and a semipermeable membrane.
With reverse osmosis filters, PFAS are removed by applying pressure to force the untreated water through a semipermeable membrane. As this membrane is made up of miniature pores of around 0.0001 microns, larger particles like PFAS can't pass through.
Reverse osmosis is the most effective solution because it removes more than 99 percent of PFAS from your drinking water. It also saves you money in the long run, as the operational cost for reverse osmosis filters is much less compared to the ion exchange treatment.
Types of Reverse Osmosis Filters
There are two main types of reverse osmosis membranes: Thin Film Composite (TFC or TFM) and Cellulose Triacetate (CTA). The main differences between the two are filtration capability and chlorine tolerance. While the CTA membrane is more chlorine tolerant, it's more vulnerable to fouling from bacteria. The TFC/TFM membranes on the other hand only treat chlorine-free water but are less vulnerable to bacteria.
The Bottom Line on Removing PFAS from Your Drinking Water
Polyfluoroalkyl substances can easily find their way in your home and your drinking water. If you don't purify the water using one of the methods discussed above, your family could suffer consequential health issues.
The reverse osmosis filtration technique is the most effective method for removing PFAS from your drinking water. If you live in or near Charlottesville, Virginia, and want to learn more about reverse osmosis filters, or if you'd like to have your current filtration system assessed, contact Fitch Services at 434-296-9980,  or use our contact form to schedule an appointment with one of our licensed, bonded, and insured technicians.