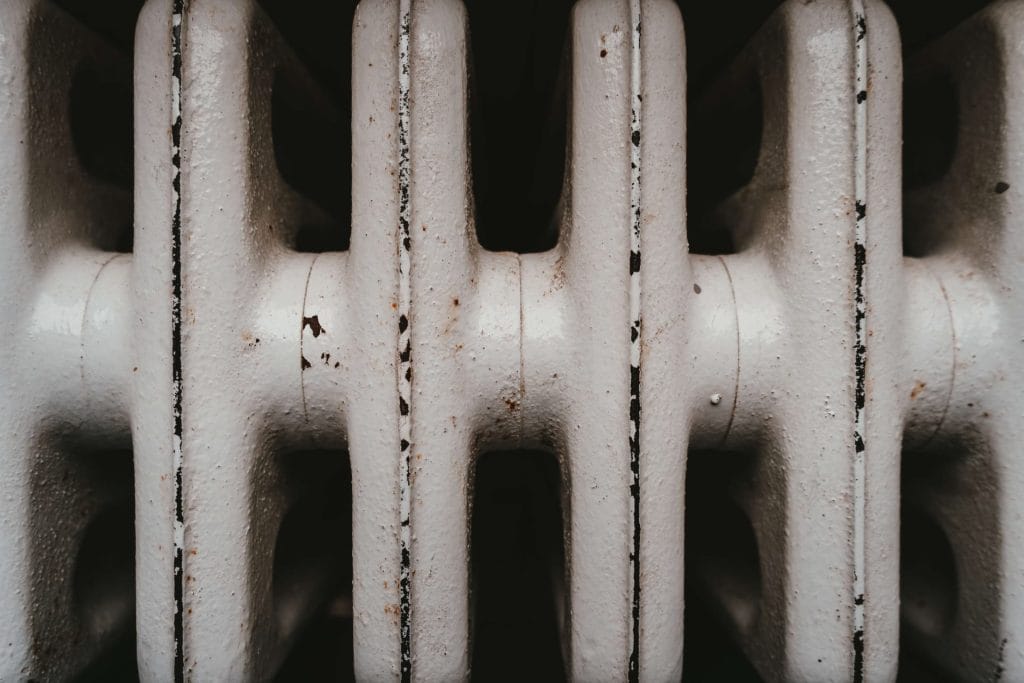 Is It Time to Replace Your Old Heater With a High-Efficiency Option?
Your furnace or boiler has been heating your home for years. Is it time to replace it? Does it require frequent repairs? Are your energy bills sky-high? Have you been wondering if you should make the switch to a newer, more energy-efficient model? Fitch Services is the leader in Charlottesville HVAC sales, service, replacements, repairs, and maintenance. We can evaluate your heating system and help you make the right decision.
Should you switch to a high-efficiency heater?
Winter is here in Charlottesville, and while air conditioners are on vacation, the heaters are now working full-time because of the change in seasons. Considering how cold it can get in Virginia, some of our heaters might be working over-time.
Is your old heater hurting the environment and costing you money though? Environmental concerns and increasingly high energy bills have boosted awareness about the need for more energy-efficient heaters and air conditioners. In the U.S., space heating is the most considerable energy expense for the average home, accounting for about 45% of energy bills. From 2007-2017, the average American household spent $700 heating their home using natural gas and $1,700 using oil. We know that reducing fuel consumption is extremely important to the environment and the air we breathe, so what should we do?
Is it time to replace or upgrade your old heating system to a more energy-efficient model? Here are some reasons you should consider it.
A new heating system is more reliable
Consider switching to a new, professionally-installed energy-efficient heater if you have a furnace or boiler nearing its retirement age. Furnaces that are 10, 15, 20 years old are much more likely to break down, which means suffering through the coldest days and nights of the year while you wait for a new one. A new furnace is less likely to break down, naturally. If problems arise, the manufacturer's warranty will cover them – a long-since-expired comfort for your old system.
A new heater will last longer
New high-efficiency furnaces come with the latest heating innovation technology. New systems remove the moisture inside the heat exchanger and resist chemical build-up. The heating units Fitch installs also have a more economical on-and-off cycling program, extending their service life.
Increased performance
The new technology of high-efficiency heating systems includes advances in gas valves and sound-absorbing materials. These modern features provide quieter, warmer, more consistent heating from room to room.
Better and cleaner airflow
The heat a new furnace produces will be uniform throughout your house because of the unit's variable-speed motors. Uniform heating makes your living space more comfortable. You'll also enjoy healthier air to breathe since newer filtration systems in high-efficiency heaters remove mold, dust, and other allergens.
A significant upgrade for the environment
Newer, energy-efficient heaters use roughly two thirds less fuel. Lower fuel use reduces carbon dioxide emissions, minimizes pollution,conserves natural resources, and reduces your monthly heating bills.
Higher Energy Efficiency
Many homeowners rate energy efficiency as one of the top priorities for their HVAC system.
Furnaces and boilers heat many U.S. homes, but what's the difference? Furnaces heat air and spread the heated air through the housing ducts. Boilers heat water, producing either hot water or steam for heating.
Annual Fuel Utilization Efficiency (AFUE) measures a furnace or boiler's efficiency in converting the energy in its fuel to heat over a year. The higher the AFUE rating, the more economical the furnace. So, a furnace with an AFUE rating of 95% requires much less fuel to heat your home than one with an 80% AFUE rating. Although higher efficiency furnaces cost more initially, they save you money on heating costs every year.
A few reasons a high-efficiency furnace may be worth the money:
Earn tax credits: Buying a high-efficiency option can earn you a tax credit
Increasing gas prices: Natural gas prices have been relatively stable in the past 30 years. If prices rise during your furnace's lifetime though your savings with a more energy-efficient model will be even more significant.
Cleaner air: Your home will generate fewer greenhouse gas emissions with an energy-efficient heater, which is a benefit to your family and generations to come.
Increase your comfort at home
Your old furnace does provide comfort – after all, it's heating your home on cold winter nights. But older furnaces often struggle to keep up with your home's winter heating demand. They run continuously and usually noisily, working to keep up with your heating needs. Overburdened heating systems often make some rooms too warm while others remain chilly or cold.
A high-efficiency heater on the other hand can be perfectly sized for your home. A furnace that is too small will struggle to heat your house properly, while a system that's too big will be turning on and off repeatedly, translating into poor performance and higher heating bills. A new energy-efficient model on the other hand can be installed just right.
Understand a heating system's efficiency
Old, low-efficiency heating systems create a natural draft that creates a flow of combustion gases and have 56-70% AFUE.
Mild-efficiency heating systems have an exhaust fan that controls the flow of combustion air and gases more precisely. They usually have 80-83% AFUE.
On the other hand, high-efficiency heating systems condense FLUE gases in a second heat exchanger for extra efficiency. They have sealed combustion and operate with up to 98.5% AFUE, which translates into saving money. An older system might very well be costing you far more than a new energy-efficient furnace would.
To replace or retrofit?
Older furnaces usually have efficiency ratings in the range of 56-80%. In contrast, modern heating systems can achieve efficiencies as high as 98.5%, converting nearly all fuel to distributed heat. Higher efficiency can often cut your fuel bills and the furnace or boiler's pollution output in half. Upgrading a 56% efficiency heater to a 90% efficiency heater in an area with cold temperatures like Charlottesville will save 1.5 tons of carbon dioxide emissions per year if you heat with gas and 2.5 tons if you heat with oil.
If your furnace or boiler is old and on its last leg, replacing it with a modern, high-efficiency model is your best bet. Great candidates for replacement include coal burners switched to oil or gas and gas furnaces with pilot lights instead of electronic ignitions. A new system might be oversized but it can be modified to lower its operating capacity. Look for the ENERGY STAR label when shopping.
It is also possible to increase efficiency by retrofitting. Upgrades can improve the safety and efficiency of some older systems. Fitch Services will help you weigh the cost to retrofit against the price of a new unit, especially if a replacement is likely soon or you want to switch to a different system, such as a heat pump.
Also, before buying a new furnace or modifying your current unit, do what you can to improve your home's energy efficiency. Use a programmable thermostat to set your heater back while you're away or asleep, open your curtains during the day in winter to heat your home naturally, and keep your chimney clean if you have one.
If you're considering replacing or upgrading your heating unit to a high-efficiency model, call your factory-trained Charlottesville HVAC technicians. We can evaluate your heating and cooling requirements to recommend a system that best meets your needs and budget. We can also recommend heating appliances for new construction. We're ready to help you choose your best option and install what you need. Call us today. (434) 296-9980.